Navigating the tech landscape to find the right partner is crucial yet challenging. This article offers a comparative glimpse into the top software development companies in the USA.
Through a clear lens, we delve into their key offerings and global presence, providing a roadmap to align your tech needs with the right expertise.
Your journey towards finding the perfect tech ally starts here.
| Company | Website | Location |
| --- | --- | --- |
| Itransition | itransition.com | Austin, TX (HQ); Lakewood, CO |
| Intellectsoft | intellectsoft.net | Palo Alto, CA (HQ); West New York, NJ; Greater New York Area |
| Fingent | fingent.com | White Plains, NY (HQ); USA, Australia, U.A.E., India |
| ScienceSoft | scnsoft.com | McKinney, TX (HQ); Gulf Cooperation Council, Europe |
| Eleks | eleks.com | Tallinn, Estonia (HQ); Europe, North America, Asia |
| Microsoft Corporation | microsoft.com | Redmond, WA (HQ); Global |
| OpenXcell | openxcell.com | Ahmedabad, India (HQ); California, USA |
| Cubix | cubix.co | West Palm Beach, FL (HQ); Multiple Locations |
| Oracle Corporation | oracle.com | Austin, TX (HQ); Global |
Itransition
Website: itransition.com
Location
Itransition has multiple locations with headquarters in Austin, TX, and an office in Lakewood, CO among others
Description
Itransition is a global software development services provider delivering innovative solutions for various enterprises. They provide technology advisory, digital enterprise, data analytics, intelligent automation, and managed IT services among others.
IntellectSoft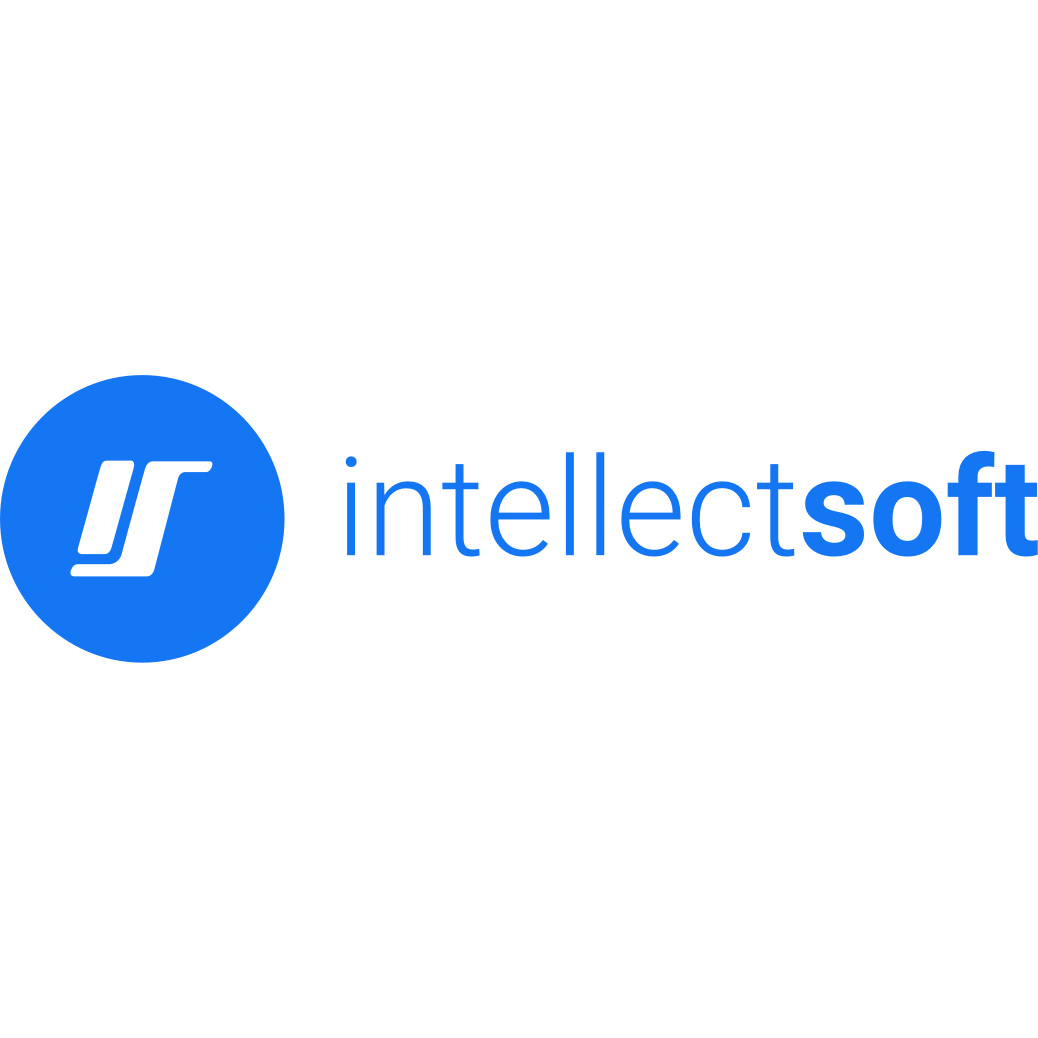 Website: intellectsoft.net
Location
Intellectsoft has multiple locations. It is headquartered in Palo Alto, California, with an address listed in West New York, NJ as well. Additionally, the company has a presence in the Greater New York Area, East Coast, and Northeastern US.
Description
Intellectsoft is a boutique digital transformation consultancy that provides cutting-edge engineering solutions for global and Fortune 500 companies. It aims to help enterprises accelerate the adoption of new technologies, untangle complex issues emerging during digital evolution, and orchestrate ongoing innovation. The company has a strong focus on emerging technologies like Blockchain, Augmented Reality, Big Data, Internet of Things, and Artificial Intelligence.
Fingent
Website: fingent.com
Location
Fingent has its head office in White Plains, New York. Additionally, they have offices and development centers in the U.S.A, Australia, U.A.E., and India.
Description
Fingent is a custom software development company providing a variety of services including system integration, product development, digital transformation, advisory, data analytics, and visualization. They cater to various industries such as real estate, education, logistics, non-profit, and sports among others.
ScienceSoft
Website: scnsoft.com
Location
ScienceSoft is headquartered in McKinney, Texas, with additional locations across three continents including offices in the Gulf Cooperation Council and Europe.
Description
Established in 1989, ScienceSoft is a provider of IT consulting and software development services, offering solutions worldwide. They specialize in various domains including healthcare, manufacturing, oil & gas, retail, telecom, banking, and insurance. Their services encompass the integration of custom and third-party on-premise, cloud, and web applications.
Eleks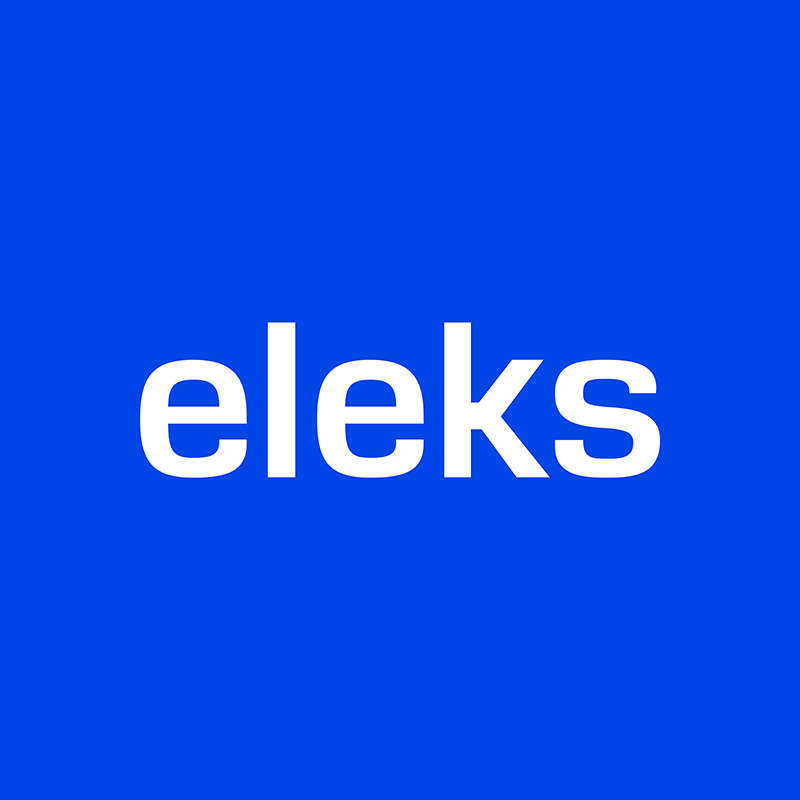 Website: eleks.com
Location
Eleks is an international company with headquarters in Tallinn, Estonia. They also have offices in key cities across three continents including Europe, North America, and Asia.
Description
Eleks is a global company known for providing full-cycle software engineering outsourcing services, from ideation to finished products. They offer custom software engineering and consulting services, and have been involved in the development of various consumer-facing websites and mobile applications. The company has a notable expertise in emerging technologies, and they partner with enterprises and SMEs to elevate their value through innovative technologies.
Microsoft
Website: microsoft.com
Location
Microsoft Corporation is headquartered in Redmond, Washington, USA. They have offices and subsidiaries around the globe.
Description
Microsoft is a multinational technology company known for developing, licensing, and selling computer software, consumer electronics, personal computers, and related services. It's well-known for its software products like Microsoft Windows operating systems, Microsoft Office suite, and Internet Explorer and Edge web browsers. Microsoft is considered one of the Big Tech companies, alongside Amazon, Apple, Google, and Facebook.
OpenXcell

Website: openxcell.com
Location
OpenXcell has its head office in Ahmedabad, India, and also has a presence in the USA, with an office in California. Additionally, some sources mention an office in Las Vegas, Nevada.
Description
OpenXcell is a software development company founded in 2009. It is known for offering a variety of IT consulting and services, specializing in innovative and robust digital solutions. They have a team of highly qualified product development professionals who aim to help businesses evolve into profitable ventures by leveraging technology. Their services include mobile app development, web design, e-commerce website development, business intelligence, and quality assurance software testing among others.
Cubix
Website: cubix.co
Location
Cubix is headquartered in West Palm Beach, Florida, United States. They also have multiple offices, but the primary head office is located in Florida.
Description
Cubix is a software development company specializing in creating mobile applications, enterprise software, and related services. They offer modernizing mobile platforms, custom mobile apps, user experience & design, engagement & intelligence, native & cross-platform app development. Additionally, they engage in consultancy and provide solutions in various industries.
Oracle
Website: oracle.com
Location
Oracle Corporation is headquartered in Austin, Texas, USA. They have offices and operations in several countries across the globe.
Description
Oracle is a multinational computer technology corporation that sells software, cloud solutions, and hardware products. The company is well-known for its focus on databases, but it offers a broad range of software and hardware systems and services. Oracle provides a fully integrated stack of cloud applications, platform services, and engineered systems, which has made them a tech staple in large enterprises around the world.
Our Criteria
In evaluating the above-listed companies, we meticulously employed a set of criteria designed to gauge their performance, reliability, and overall standing in the technology and software development sector. Our assessment leaned on the following key parameters:
Industry Reputation: We analyzed various reputable sources, customer reviews, and industry awards to understand each company's standing in the tech community.
Services Offered: Our focus was on the range and quality of services offered. We looked at the companies' ability to provide innovative solutions across different technology domains.
Geographical Reach: We considered the global footprint of these companies, examining their presence in different regions and their ability to cater to a diverse clientele.
Technological Expertise: We evaluated the technological competency of each company, their ability to employ cutting-edge technologies, and adapt to the evolving tech landscape.
Client Satisfaction: Client testimonials, case studies, and reviews were analyzed to gauge client satisfaction and the impact of the solutions provided.
Customization and Scalability: We assessed the companies' capability to tailor solutions to specific business needs and scale their services in line with client growth.
Transparency and Communication: Effective communication and transparency in operations were considered critical. We looked at how these companies engage with clients throughout the project lifecycle.
Cost-Effectiveness: While assessing, we also considered the cost-effectiveness of the solutions provided, evaluating the value delivered against the investment required.
Innovation and Future-readiness: The ability to drive innovation and prepare businesses for future challenges was another crucial parameter in our evaluation.
Ethical Practices: We also took into account the ethical standards of each company, ensuring they adhere to legal and ethical practices in their operations.
Our thorough analysis based on the above criteria aimed at providing a balanced and well-informed perspective on each company, assisting businesses and individuals in making educated decisions when selecting a tech partner.
Conclusion
This article provided a glimpse into various reputable tech companies, showcasing a range of services and geographic presence. From industry veterans like Microsoft and Oracle to specialized firms like Eleks and Cubix, the tech landscape is vast and versatile. As businesses aim to harness technology for growth, choosing the right tech partner is critical.
This review aims to aid that choice by offering a snapshot of what some key players in the market bring to the table. In an evolving digital arena, having a well-matched tech ally is invaluable for navigating future challenges.
Frequently Asked Questions
What are the top software developer companies?
The prominence of software developer companies can vary based on region, expertise, and the specific tech needs of a client. Some globally recognized names include Microsoft, Oracle, and IBM.
Which company is best for software engineers in the US?
Companies like Google, Microsoft, and Amazon are often hailed as ideal places for software engineers due to their innovative projects, competitive salaries, and career growth opportunities.
Which is the No 1 software company in the world?
Microsoft often holds a high rank among software companies globally due to its extensive software offerings, cloud services, and widespread influence in the tech industry.
What is the top software company?
The "top" software company can vary based on criteria such as revenue, global reach, or innovation. However, Microsoft, Oracle, and Google are frequently cited among the top tier.
What is the richest IT company in the world?
As of the last update, Apple holds the title as the richest IT company in the world, followed closely by Microsoft and Amazon.
Who is the software king?
This title often refers to Bill Gates, co-founder of Microsoft, due to his significant contributions to the software industry.
Who is the biggest software engineer in the world?
The term "biggest" can be subjective, but notable figures in software engineering include pioneers like Linus Torvalds, creator of Linux, or James Gosling, the father of Java.
Who is the father of software?
The title "father of software engineering" is often attributed to David Parnas or sometimes to Edsger W. Dijkstra for their foundational contributions to the field.
Who is the greatest software engineer?
Many software engineers have made significant contributions to the field. Names like Grace Hopper, Alan Turing, and Margaret Hamilton are often celebrated for their pioneering work.
Featured Image Credit: Luke Peters; Unsplash – Thank you!